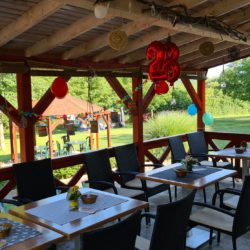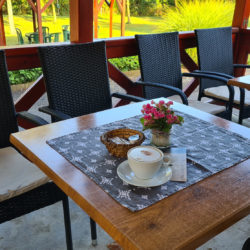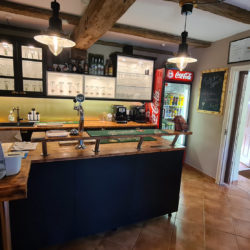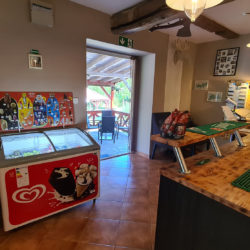 Description
Our camping cafeteria offers all kinds of hot and cold drinks. We also offer ice cream and snacks. Opening hours are every day from:
8:00 am to 12:00 noon
2:00 pm to 10:00 pm
You will find roofed and sunny places directly in front of the building. For smokers, we offer a special smoking pavilion a little away from the building.